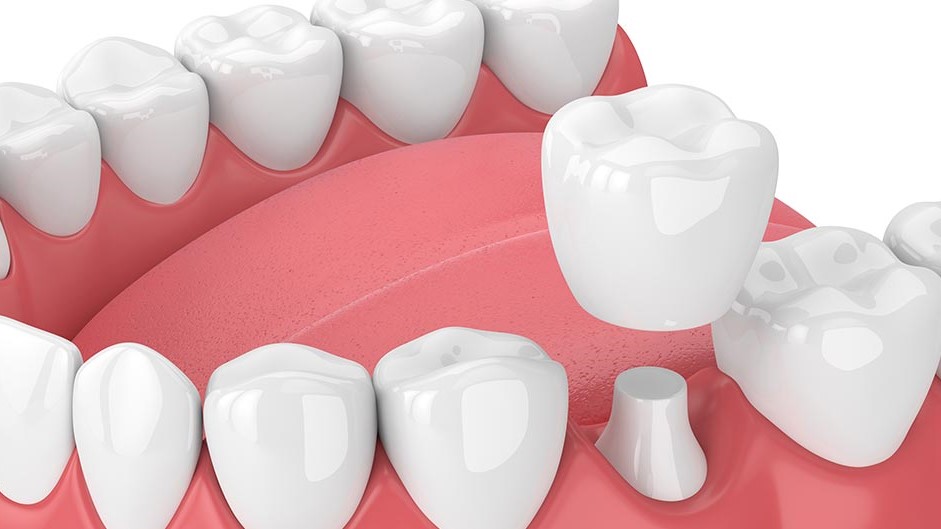 OVERVIEW
Dental crowns are one of the most useful restorative treatment options available to patients today with both restorative and cosmetic applications. The many advances in materials and technology have improved the dental crown, allowing for greater customization and superior durability.
We may recommend the placement of a dental crown for a wide range of concerns:
• Tooth damage: crowns can be placed over a decayed, chipped or cracked tooth to prevent further deterioration and infection.
• Cosmetic concerns: a dental crown can change the color, shape and overall appearance of a tooth.
• Post root canal: a crown is often placed over a tooth that has had a root canal to strengthen it.
• Dental implant restoration: a dental crown is the final piece of an implant for a single missing tooth.
WHAT TO EXPECT
A traditional dental crown will require a couple of visits to place, starting with tooth preparation and dental impressions. Dr. Sherman will send the impressions to a lab along with the specifications for your crown. A temporary crown is typically placed while we wait for the final custom crown to be sent from the lab. This is often in our office within a couple of weeks and you can return for the placement and fitting. Dr. Sherman will place the new crown on the prepared tooth, adjust as needed for a comfortable bite and permanently secure it to the tooth.